Private Sessions
Personal strategies to live your life stable and grounded in your heart!

…
In a private session I'll get to know you and understand where your challenges and limits are. We'll work together to identify what's holding you back, and then create a personal strategy to reconnect you with the power of your heart.
…
Some of the areas I can help you with:
Finding peace and stability in a chaotic world.
Building a successful meditation and mindfulness practice.
Emotional Alchemy (where emotional intelligence deepens into the metaphysical).
Understanding and embracing stillness and sensitivity for the superpowers they truly are.
Finding who you truly are beyond the stories and dramas of your mind.
Overcoming stress, anxiety or overwhelm.
Relationships.
…
Stepping into the power of your heart has the capacity to heal and awaken your life, and also contribute to the healing and uplifting of humanity.
If that sounds big, it is!
But so is your heart!
My goal is to help you realize it.
You are unique!
This means your journey is your journey… But that doesn't mean you have to do it by yourself!
Having an experienced person by your side to support you through your process of inner growth, self-discovery and the challenges that come along the way is extremely valuable, because the path to the heart is rarely a straight line and there's a lot you don't realize when you get started.
I'm here to help and support you with over 20 years experience in meditation, mindfulness, self inquiry, exploring consciousness and healing. I'll be by your side to help you find your way with a deeper understanding of the process.
What to expect in a Private Session?
In private sessions I'll work with you to:
Identify the habits, behaviours and emotions that keep you limited, stressed and disconnected from your heart.
Create strategies and practices tailored for you, so you can integrate them into the different aspects of your life for the greatest inner growth, healing and transformation.
Support you to navigate the challenges and emotional catharsis that comes with a committed meditation practice and deep inner work – the things you don't realize when you start your journey.
Important!
Private sessions are for people who are ready for change and willing to commit to doing the necessary inner work. I'm here to support and help you find your way, but the only one who can do the work is you.
Living from your heart requires a deep shift in consciousness – from your old habitual and familiar sense of self (with all it's limitations) to a new state of being: Heart-centered.
Not a lofty and airy idea of heart, but grounded and stable in the peace, wisdom and power of the heart.
…
If you're ready to begin or continue your journey into your heart and feel called to work with me, reach out and email me at [email protected] to express your interest and we'll organize a short chat to get to know each other.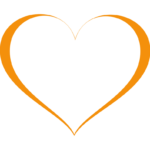 "Ben, you see the seed of light and truth in everyone and connect to them there, and that connection gives others encouragement to believe in themselves and drop into their truth."
~ Gaia Sophia
"You intrinsically have the gift of guiding us into tapping into inner stillness and spaciousness. You are born with this gift. You expedite the journey for others to tap into a felt experience of love, kindness and tolerance."
~ Bassim Nahhas